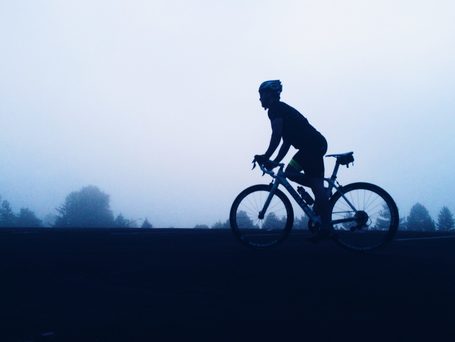 Clint Latham is a professional photographer who enjoys building his own bikes and photographing that process in his studio as part of inspiring everyday cyclists. As a better part of Clint's efforts his approach to training and diet is simple yet effective. He developed it over the last 10 years, taking training advise from the worlds best bodybuilders and cycling coaches to create a plan that keeps the fun in cycling for the everyday cyclist.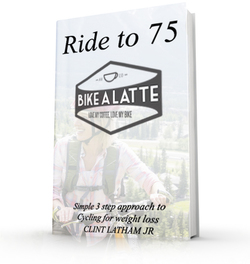 "I created the
Ride to 75
program to empower the everyday cyclist to health and happiness on two wheels. Join thousands of other cyclists and get the book free: Ride to 75: A simple 3 step approach to cycling for weight loss". Clint Latham
With all the diet fads claiming to do this, that or the other for you we appreciate Clint's dutiful research which reveals that having a more simplified common sense approach to nutritional needs is much more effective particularly for bike folks in pursuit of a more active lifestyle.
Click on photo at left to sign up for his free "Ride to 75" guide or read his very informative article here. Links to the
Bike a Latte
site are also provided at the end of this post. Enjoy.
Most folks who enjoy and support the Bike Tourings' Site and Blog already know that we own an organic country store. Just a reminder that this site and blog helps to support our efforts at
Natural Living
. This is good timing as we are looking at the possibility of adding a juice bar cafe at our current store's location. More information about that in a near future post. Also, sign up for our newsletter at top right of this blog to stay up to date with our expanding opportunities and changes as we move forward with our diverse business ventures and adventures.