The 7 Most Technically Challenging U.S Mountain Bike Trails of 2017

Hopefully all you folks who enjoy our site and blog are finding ways to beat the heat while still getting out and riding. It's summer vacation time for many folks, so here is a timely guest post from the team at Mountain Bike Vacations (MTBV) Enjoy and hopefully get some inspiration for your next bike tour adventure.
"We earn our turns mountain biking, and we earn our skill level. What looked frightening to us as a beginner, calls out to be ridden on the weekly ride, or added to the to-do list as a destination ride. However, there will always be trails that even the best riders struggle with. Trails that we never truly feel comfortable riding.Here are six of the most technical challenging rides across the country that we think are worthy of your attention." MTBV (Mountain Bike Vacations)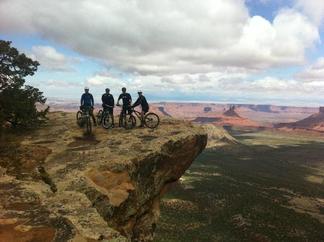 1. Porcupine Rim (Moab, UT)
If you haven't heard of this one, where have you been? Porcupine Rim has been a bucket list experience for mountain bikers across the world for decades. Whether you start at the tippy-top of Burro Pass, or enter just off Sand Flats Road, you'll be thrust into a ride that guarantees at least 3,000 feet of descent through ledgy, rocky, sandstone.

The riding is technical. You'll want to at least have broken your legs in a little bit for the season, and logged some miles in to prepare your body for a few hours in the desert. The reward comes early though, with breakaway views of Castle Valley that give you a chance to let your hands rest from charging through rocks.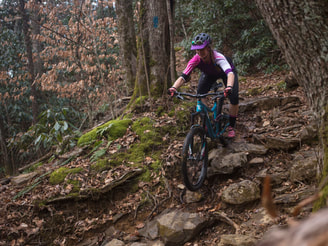 2. Farlow Gap (Pisgah Forest, NC)
Farlow Gap has been gaining notoriety as one of the most difficult trails around Pisgah, if not the most. There are spider webs of roots, and the steep boulders will have you going over your bars quicker than a pelican dive-bombing for fish.

The trail is tight and off camber in some sections and to make it even tougher there are a few tricky climbs right in the middle of the descent. It's scenic as hell though, and it opens up in a few segments so that you can hold some much-earned speed.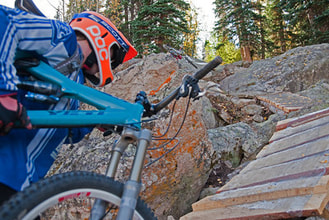 3. Psycho Rocks (Crested Butte, CO)
When you see Psycho Rocks from the chairlift at Crested Butte Mountain resort, you'll either want to ride it as soon as you get off, or re-visit the idea in a year or two. From above, it looks like the trail builders threw down some wooden planks across a giant pile of talus to play connect-the-dots, but it works. The beginning has long, swoopy wooden features that lead you into the massive rock garden. Psycho Rocks is spooky, and confidence inspiring at the same time.
For more information on Crested Butte, check out our guide to
mountain biking in Crested Butte
.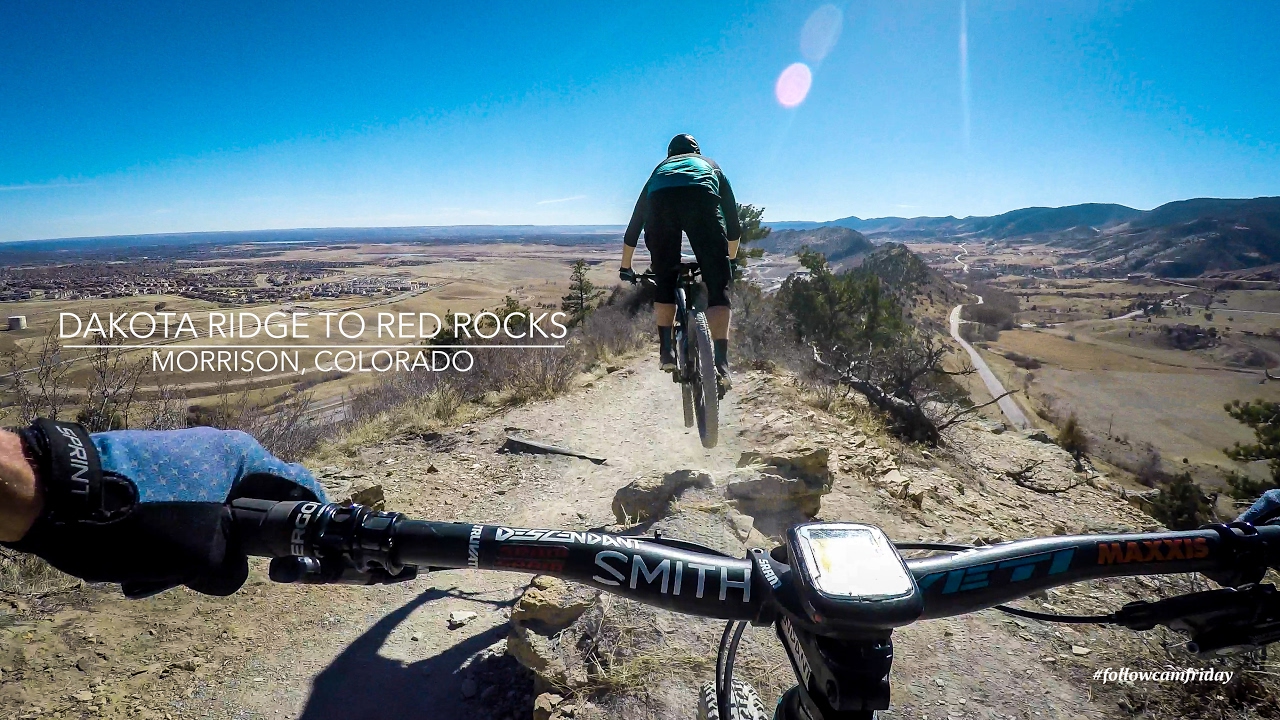 4. Dakota Ridge (Morrison, CO)
Dakota Ridge sits on the edge of Metro-Denver and between Golden and Morrison. It's a short climb up before it flattens out and then drops you into one of the most technical sections on the Front Range of Colorado. The off-camber slabs of lime and sandstone are what make Dakota Ridge tough, especially in the flatter sections where a lack of momentum makes it harder to get your bike through.
Once you're through the slower moving first half of the trail though, get ready for a lot of flow mixed in with steep slabs of chunk that will have you flying over rock gardens with your bike underneath you. It's only a two-mile road ride back to the top if you want to do it again.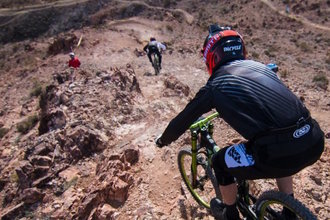 5. Bootleg Canyon (Boulder City, NV)
Las Vegas is one of the last locations most people associate with mountain biking, and that's fair. You might get a warm welcome when you plop down in front of a slot machine, but Bootleg Canyon is a different story.

The trails are hot and technical, the rocks are sharp and abrasive, and in some places, it's just scary. That being said, the trail system here has quite a bit to offer and it's not every day that you get to ride that same trails that Aaron Gwin races on. Riding Bootleg Canyon is kind of like living in New York. If you can make it there, you can make it anywhere.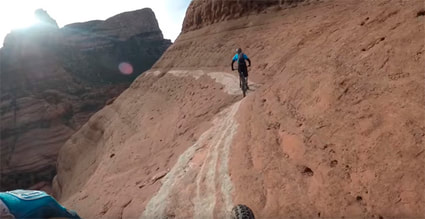 6. The White Line (Sedona, AZ)
Okay, we're getting kind of crazy here, but hear us out. It's you, all alone, out on the white line trail in Sedona, and a dozen people toward the bottom cheering you, watching you, and hoping that you don't die. It's a novelty trail and it's probably cooler telling people that you've done it, than actually doing it, but sometimes that's the point of technical riding.
It may not be overly technical in that there aren't any rock gardens, but the exposure is as high as it gets. If you do ride it, get a video, because that's the only way your friends will believe you.


In the process of planning your trip? Come explore our
Sedona mountain biking guide
to help you get started.
You can take our word for these trails, or you can go find out for yourself. We recommend the latter - just make sure to log some miles before jumping into any of these trails. Keep those skills sharp and follow us on
Facebook
or
Instagram
for more insight on trails we love.
Mountain Bike Vacations
was developed by a team of mountain bike enthusiasts to share their insights on how others can make the most of their mountain bike adventures. For more, you can follow them on
Facebook
and
Instagram
.