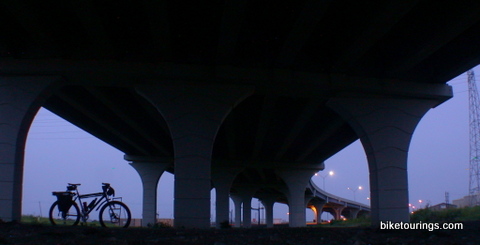 Some but not all of modern bridge cameras can handle low light scenes without a lot of "noise" or pixelating.
"You can learn it the hard way or the easy way". This is something my father taught me growing up and whenever I hear him say that even today I am reminded of my first bike with plastic wheels that slid over pavement like trying to ride on an ice skating rink. After a few years of hard struggle trying to ride those darned old tires I began to question my ability to balance like the other kids leisurely strolling around on their bikes. When I got my first bike with rubber tires my skills having been developed under "harder"(pun intended) circumstances had been honed. It was a confident boosting, self affirming moment then and is perhaps one of those archetypal experiences we all get from childhood that help us to move forward in life. What does this have to do with purchasing a new camera? With all the misinformation that simply buying the newest latest greatest technological gadget suggests there is a lot more to getting the right camera for you then advertisers may promise. Learning can be fun and the following information is meant to provide some insight regarding a few of the leading bridge cameras currently available. .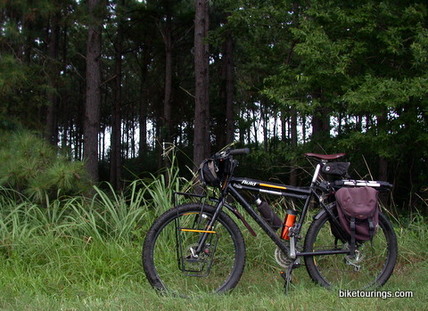 Bike touring and bike photography go hand in hand with a lot of touring enthusiasts. Makes sense that as we pedal around for fun, exercising to stay fit or seeking adventure that the pace of life slows down with the pleasantries of country side roaming beckoning a photo be had.
I was recently sharing with Lisa how I used to bulk load my slide film canisters and travelled with a cooler to keep my used and unused film cool as was the practice of most so called serious photographers. Days of lugging around a heavy SLR like the old Nikon FM2n stuffed into a Domke bag with assorted lenses and rather heavy Bogen tripod are some of my fondest memories.
That was twenty years ago and these days as I sit typing out this blog article with photos regarding my undying love of photography there is a profound sense of satisfaction in being able to share information with this medium. Having some experience with photographing weddings, writing articles and getting photos for a local business magazine, national publication, photo galleries and a bit of stock photography I managed to eek out a meager livelihood for awhile.
There was a recent surge in microstock photo opportunities for folks eager to sell their images online. From what I could tell the days of easy stock photo sales are not what they were a couple years ago. I learned this information while recently researching cameras worthy of using for stock photo sales. Admittedly, I haven't kept up with current camera technologies being content with our older model DSLR Canon EOS Rebel which quit working last year. I would like to mention that in order for me to get somewhat up to speed I researched several hours of
reviews
, forums and manufacturer site information. Knowing most sales folks are likely more savvy with the current consumer market trends it's always good to do your homework especially considering how fast camera companies are pumping out new models, making improvements to current models which aren't even a year old and adding so many useful and equally useless features it was quite a chore to sort through some of the over hyped advertising strategies. This was more true of the so called "bridge camera" models than any other style of camera.
No need to get in to too much technical jargon as there's plenty of that available at links provided for reviews. I prefer
dpreviews
for their unbiased and practical assessment of cameras as a long standing camera and product information guide several years running. What is a so called bridge camera? It's basically a camera with DSLR features yet more compact with a fixed lens capable of providing very wide angle to far reaching telephoto options. While the point and shoot camera market struggles with cell phone camera competition bridge cameras have a very solid niche with optical zoom lenses and more creative control.
As a tried and true Nikon owner I have been looking for a camera to last me many years without fail like my fourteen year old Nikon 995. In concept the old Coolpix 995 is one of the very first bridge cameras considering many of its' features from 2001 including view finder, ability to shoot in TIF format, built in optical zoom with manual creative control settings. It's compact design, weight and versatility make it such an excellent travel camera I'm reluctant to replace it. So it makes perfectly good sense to go with a newer model by the same manufacturer which proved to be correct.
A favorite among many reviewers for quality image, price, small and lightweight for bike touring or travel and features such as wifi for easy uploading with a phone is the
Nikon P900
.and just as I checked the link it is temporarily out of stock. This is an excellent bridge camera for an avid bike tourer with plenty of lens and features to meet any photo need. Here's what I like about it:
83x Optical Zoom, 166x Dynamic Fine Zoom super telephoto lens with Dual Detect Optical VR
16 MP CMOS image sensor
Full manual exposure control
Swiveling Vari-angle display and high-resolution eye-level viewfinder
Built in Wi-Fi and Near Field Communication (NFC) for instant sharing
Four of the best bridge cameras for bike touring based on censor size for low light photography and are capable of producing quality images good enough for competitive microstock photography. One camera stands out with unmatched quality by any other bridge camera on the market at the time of this posting,

Panasonic's Lumix DMC FZ1000

. Arguably so of course as it doesn't have the weather sealed protection of the

Fujifilm FinePix S1

, something that some folks feel is a necessity for adventure travel and priced at half that of the Lumix. That being said if you're looking for professional image quality another good option can be considered in the Olympus Stylus 1s.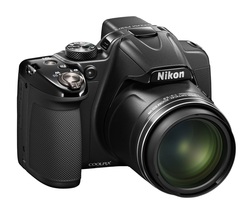 With the Nikon P900,
Lumix FZ1000
and Olympus Stylus all starting at approximately six hundred dollars only the Fuji offers a good quality bridge camera for less than four hundred dollars. For this reason I did a bit of quality, price and features comparison for a two hundred dollar camera. There's a reason I tout "affordable quality" on this blog and the
Nikon P530
is a good example of my ability to find hidden deals that for my budget are of no consequence, offers improved performance over my current set of cameras and provides optional accessories such as WIFI if I decide later I want it. I have found this camera priced on sale for less than two hundred dollars while the MSRP was four hundred. This is an exceptionally smaller, lightweight camera when compared to the Lumix FZ70, another contender not listed at dpreviews but has gotten a lot of praise for its' massive 20 to 1200mm lens. This is an ideal beginner camera for folks who want to learn how to learn the
creative controls for photography
.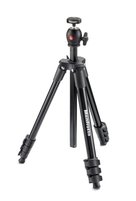 Speaking of creative control one of the recommended methods of controlling camera shake and preventing blurry images with zoom lenses racked out at full telephoto length is the use of a good travel tripod like this compact model from
Manfrotto.
Designed for use with bridge style compact cameras this tripod provides plenty of stability even when used with a DSLR or SLR it is enough to get the job done.
Though it is one of the most affordable tripods from Manfrotto it is by no means cheap.
For sixty bucks at time of this post it is a worthwhile investment to ensure you can create crisp sharp images with your bridge camera's zoom lens.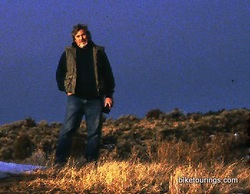 My long time friend and photography teacher Harry Boyd has spent decades devoted to the craft and business of photography. His book
"A Creative Approach to Controlling Photography"
can be purchased at the link provided or by clicking on his photo at left.
If you're looking to expand your knowledge of photography for business and/or pleasure Harry shares expert knowledge and wisdom earned from forty years of commercial, political, travel, fine art and editorial photography. A now retired teacher and owner operator of his gallery in Port Aransas, Texas.