Bicycle Touring and Eco Tourism, A Wonderful Combination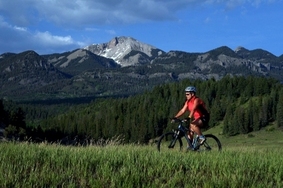 Beautiful views and lots of mountain bike trails
Pagosa Springs, CO is home to some of the most desirable tourist attractions for outdoor enthusiasts. Skiing and Snowboarding at
Wolfe Creek Ski Resor
t,
Pagosa Hot Springs
is one of the largest hot springs resorts in the country, an organic brew pub, live jazz every Wednesday night, excellent coffee houses and so much more.
Cyclists of all types love the area with rides such as "Ride the Rockies", the RAM (Ride Across America) as well as several local group rides and events. Mountain Bike Rentals are abundant at the local bike shops including
The Hub of Pagosa
and
Pedal and Powder.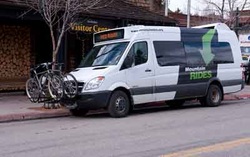 Particularly convenient during winter
Having lived in Pagosa Springs, CO for almost ten years and owning property there I enjoy riding back and forth along Hwy 160 which offers a nice wide shoulder for road riding, bike touring and bike commuting. During the winter it is convenient to load a bike onto the commuter bus which has a bike carrier mounted on the front from
Mountain Express Public Transit.
Click on any of the links provided above in this article for more information. I am looking forward to the day when I will get back to my property for a nice long mountain bike tour and visit of the area. I am also looking forward to the day when my rustic off grid cabin getaway will be available to rent to fellow bike tourists, winter vacationers or mountain biking tours. For more information click on photo below for an article regarding my cabin and property at my personal blog, visit
Natural Biking
.