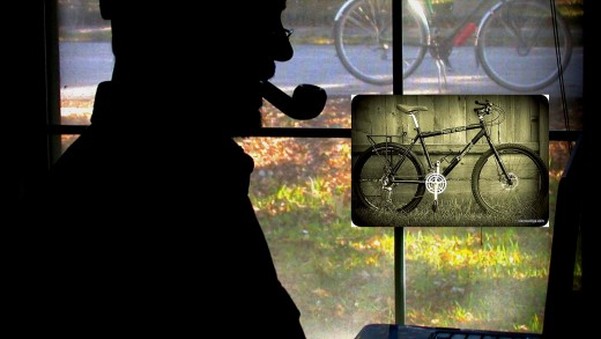 One year of building, changing out accessories and many rides later getting to look forward to many more.
Another year gone by, out with the old, in with the new, with every ending there is a new beginning. Cyclists observing cycles of life and.....gotcha, not going to "spin off" (pun) on some philosophical "Mumbo Jumbo" which happens to be what we have come to refer to this bike build as. I considered building a fat bike but it just isn't a necessity here along the Texas Gulf Coast. When we went to ride the Matagorda Coast the
Kenda Small Block Eights
2.35 diameter handled most of the sandy pathways just fine. We dubbed this bike the Mumbo Jumbo when it's loaded with panniers for touring and refer to it as the "Rigmaroll" when it's used for commuting without the steel
Minoura Front Pannier Rack
.
"Feel comfortable mixing high tech and low tech, old and new parts and technologies, and don't apologize to anybody for it.". Grant Petersen of Rivendell Bike Works.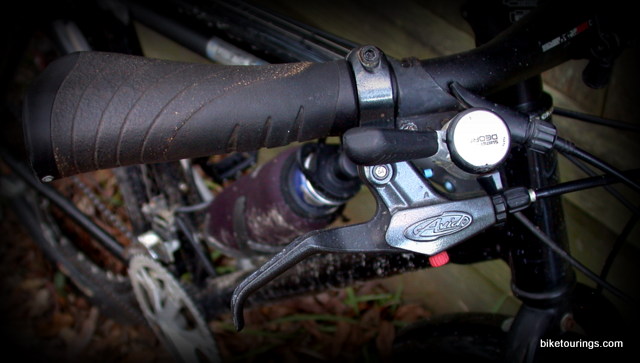 Using New Old Stock Components such as the Deore LX thumbshifters paired with Avid Speed Dial Levers built a bike of true reliability and performance with comfortable handling.
Well, I don't recall the last time I felt like a hero on a mission to save the world but I can relate somewhat to the bike as rideable art, particularly when you build it yourself.
Think of bicycles as rideable art that can just about save the world. Grant Petersen Rivendell Bike Works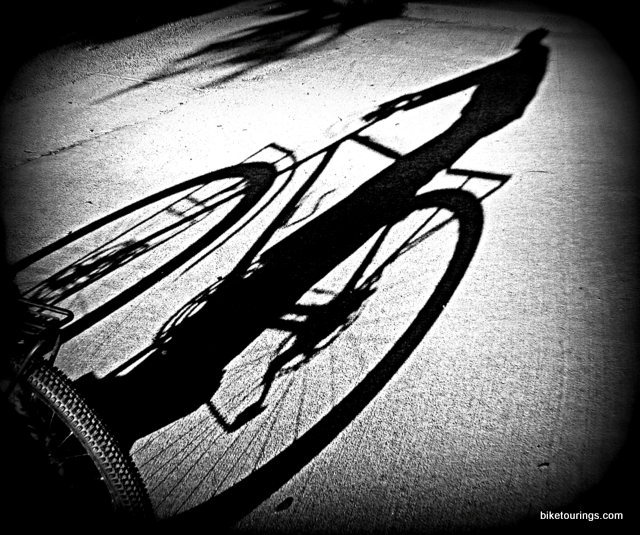 Lisa had been enjoying the bike photography so much it has become a fun hobby for her, not to mention becoming a better rider herself.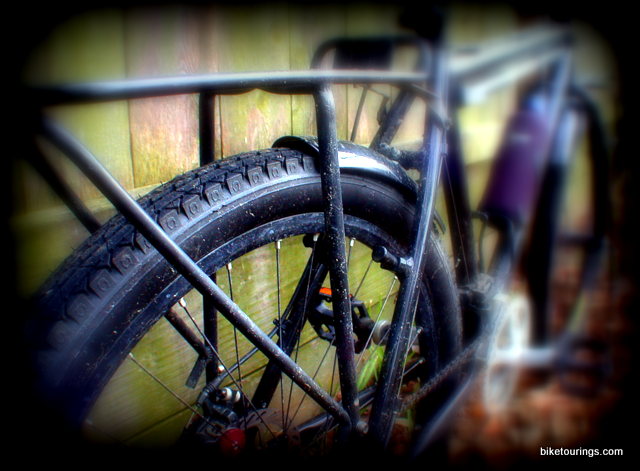 Recently added Wald Splashguard fender on the rear for rainy season and changing to a smaller, faster rolling tire.