Hard to believe it's October already and things have been busy around here. We had our fourth annual kid's cooking class campout and organic pumpkin sale. We had some trees come down in the yard and were able to get some good fire wood for the campout from one of the dead trees. Puppy is now four years and is nice to have him behaving with the kids. Had a chance to work on the workshop and get it ready for some more bike repair and build projects and am excited at the possibilities with some of the old fixer uppers I've been able to find for converting to bikes for touring and commuting. Have a fund and safe Happy Halloween.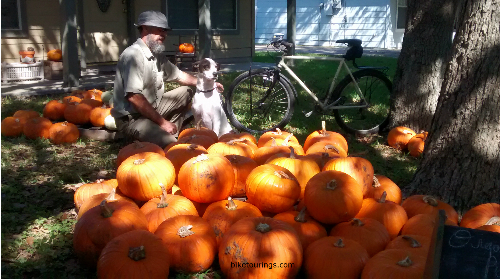 Our fourth annual organic pumpkin patch with Puppy and Bridgestone MB 1 mountain bike for touring and commuting.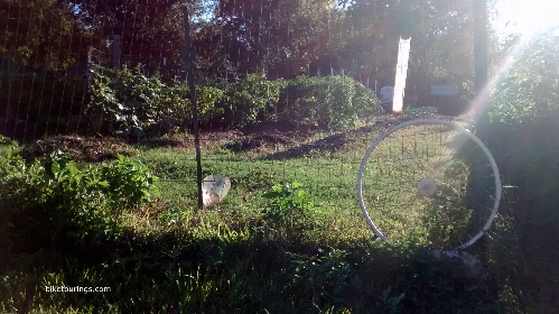 Rear wheel from '40's Spiegel Airman project. I had disposed of this wheel for recycling and found it being used for decoration at the community garden.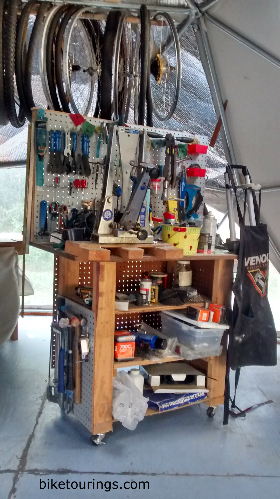 Mobile bike repair work bench in shop as this month I was able to get the shop cleaned up and ready to work on some bike projects again.