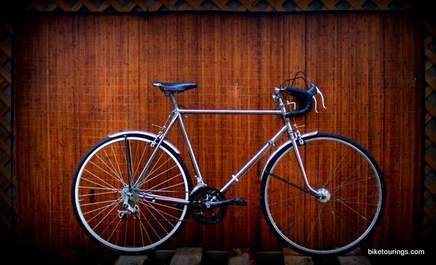 Most bike geeks agree that steel lugged frames are so elegantly funky that their aesthetics are worth the process of restoration and make for fun riding.

If you're one of those bike folk who enjoy finding grand dad's old well kept barn bike being sold off for little to nothing then you know that most of the wheels and tires on those bikes are 27 x 1 1/4". There's a lot of confusion in bike forums with folks referencing ISO diameters believing it necessary to determine proper tire and tube replacement. I hope this article helps to reveal that this is actually a fairly common tire size and can be purchased at any local bike shop, on amazon and some department stores.

Over the years of working in bike shops the rare occasion of odd tire sizing was mostly found on older Schwinn models with obscure 26 x 1 3/8" tire sizes in which case we would special order tires for replacement by using Schwinn's own tire size coding at the time. Other than the occasional 650c tire those were the only instances of having to "special order" a tire to fit the exotic wheel size.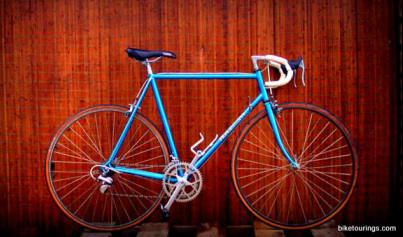 Before I forget to mention it a 700c x 32cm tube and be used to replace a 27 x 1 1/4" tire. Also, lots of folks opt to replace 27 x 1 1/4" wheels with slightly smaller 700c wheels, which consequently may require fitting longer reach brake calipers to accommodate the slightly smaller wheel size.

These days getting a high quality wheelset of 27 x 1 1/4" is impractical as such a wheel size would have to be hand built with custom components. Leaving it up to "decent quality" wheel replacements in this particular wheel size incurs limitations in mostly bolt on rather than quick release and gearing options as most rear wheels are the threaded freewheel style rather than more modern cassettes. None of this is to imply or say that all 27" wheels are cheap, junk and were only put on lesser quality bikes. I recently sold a Razesa road bike another steel lugged beauty with Columbus tubing, Campagnolo crankset and Mavic 27" wheels. In that case there was no point in converting the bike to 700c wheels as the Mavics were in excellent condition though the Ultegra brakes would accommodate 700c wheels. Why bother with all this? Steel Lugged frames are expensive to purchase new and there are a good number of old steel lugged frames to be picked up used for a very reasonable price.
| | | |
| --- | --- | --- |
| | One of my recent projects had me comparing tire options and I narrowed it down to a few found at Amazon. When refurbishing an old steel lugged bike my first objective is to achieve smooth and stable handling so that a quality tire works to complement the vibration damping of a steel lugged frame. Photo at left shows two 27 x 1 1/4" tires with the Bell Streetster being considerably wider and more robust than the CST model. I prefer to shop my supplier's site, not only because of wholesale pricing but also to support their small business. However, this is one of those occasions when shopping Amazon is nice with several more options particularly for wheels and tire choices. | |