Sikania MTB Cycling Tours, Mountain Bike Touring Services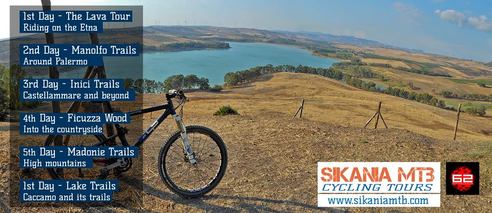 New is good, change is good, so when we heard that experienced mountain bike tour leader Alessandro Ferrrara decided to provide tours from his home town of Palermo, Sicily we wanted to give it a "blog about".
Located in the beautiful town of Palermo a variety of mountain bike tours are provided granting access to the diverse and abundant riding opportunities that Sicily has to offer. Discover vast tracks of ocean front tours or ride the higher elevations for spectacular views of Mount Etna, either way
Sikania MTB Cycling Tours
has you covered. Offering accommodations for lodging, bike and helmet rentals or van transport this bike touring company knows how to care for and look after their customers assuring a safe, adventurous and fun time whatever your mountain biking skill level might be.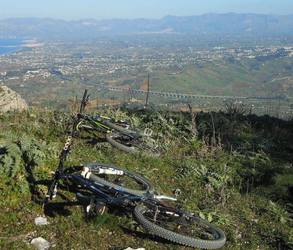 Providing one, two, three and six day tour package options all offering different sights and trail riding terrain, Sikania MTB Cycling Tours can assure your particular mountain bike tour will be personally fulfilling as they are also offering Customized mountain bike tours upon customer request.
Dubbed "Sikania" referring to an ancient term referring to Sicily, eighteen year mountain biking veteran Alessandro Ferrara brings his riding expertise and experience as well as his knowledge of his home town of Palermo lending a knowledgeable and down home charm to the exquisite beauty that is Sicily.
For more information contact visit
Sikania MTB Cycling Tours
to view their many unique bicycle touring features as well as to ask questions regarding your personal interests for visiting Sicily.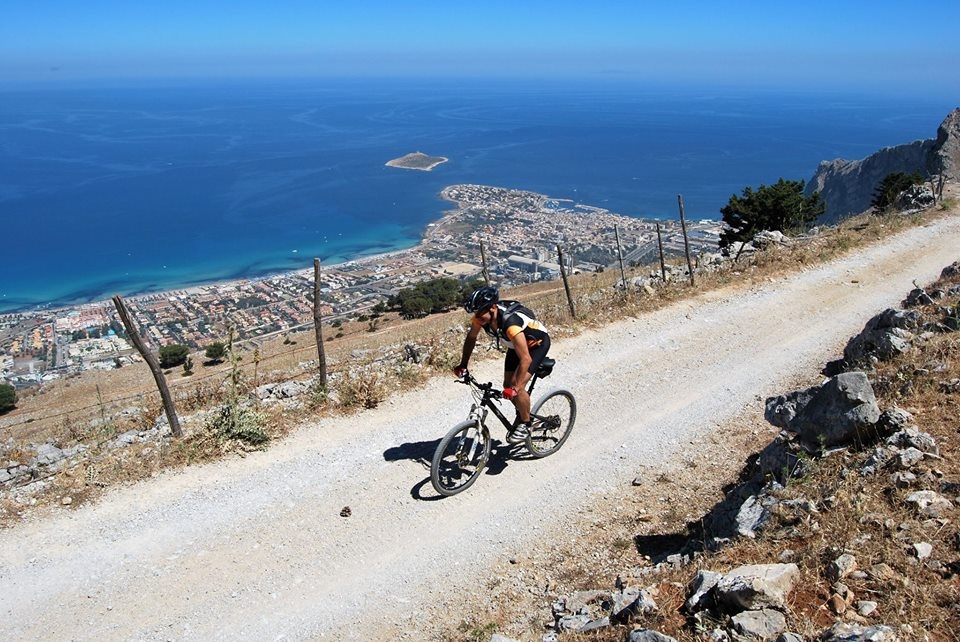 Visit Sikania MTB Cycling Tours for mountain bike touring packages or custom bicycle tours of Sicily. Click Photo for more information.