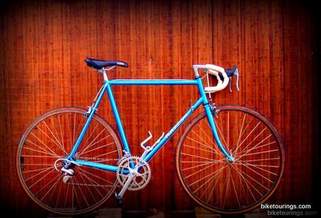 Found this beautifully crafted bike from Razesa complete with steel lugged frame, Campagnolo crank set, Nitto bars and stem at our local thrift store for $65.

As I am a reasonable person I allowed the bike to sit at their listed price of $90 and felt that I would allow another person who needs a bike more than me (I have several) an opportunity to purchase the bike. I would routinely pass by and watch folks consider getting the bike and ultimately decide not to. After a week I went and haggled the price down to $65 as the bike was missing rear brake pads and the original down tube shifter.
For a bike like the Razesa I wanted to get the original Ultegra shifter and brake pads so the bike would be kept in its' original, standard component class. After finding the parts for less than twenty bucks on ebay, replacing cables and giving it a tune up this bike is a smooth, fast retro classic that simply feels good on the road.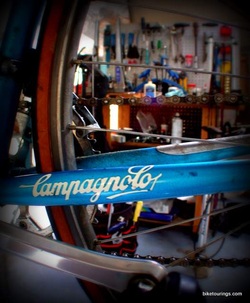 It is difficult to find much information about Razesa, a company perhaps best known for providing a bike for Miguel Indurain's first of his five consecutive Tour de France victories. Other than that the best information was provided by a guy in one of the
forums
I found while researching this bike. Information he provided is given in the following quote.


"Hi, i have a razesa, from the 80´s and like razesas, i am from Spain. Razesa is a small company from the north of Spain, from Navarra. Navarra is near Pais Vasco, also in Spain, with a great tradition in cycling and steel making. From Pais Vasco are also the brands BH, Orbea y Zeus. BH is the most important, everybody here had a BH when we were kids :) Now Orbea is as important as BH. Zeus made bicycles and components, but its now closed.

In the 80´s with the great demand of road bikes, all brands colaborated, because they sell more bikes than they can make. So Zeus made components that were used by BH and Razesa, Razesa made frames for Zeus and i think also for BH because my Razesa is exactly as some BH i see.

In the 90´s with the mountain bike explosion, these brands were specialized in road bikes, so, it were bad times. BH and Orbea began to make mountain bikes and continue production, but Zeus and Razesa were in trouble. Zeus close and Razesa was almost in bankrupt. The owners sell the company to the workers and they continue making steel frames for track, and distribute carbon frames ( i think they imported them ) they also made taylor made steel frames".

Razesa won a tour de france with Banesto team and Miguel Indurain, so is part of the history of cycling. My razesa, from the late eigties is a fine bike, cromed and painted, with lugwork. Campagnolo, huret, cinelli and zeus components. Weight about 10 kgs.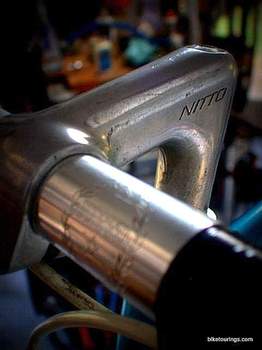 This bike is a dream to ride with classic steel lugged Columbus tubing, Nitto handlebars and stem it's a very nice piece of cycling's history and I'm honored to have had the opportunity to repair such a quality bike as this Razesa.
For more information visit
Cycle Exif's blog article
regarding the Razesa bike company and to view some very nice photos of Zeus components.
Bike discussed here is a 59cm frame with Mavic 27 x 1 1/4 wheels with Ultegra components and Campagnolo crank set.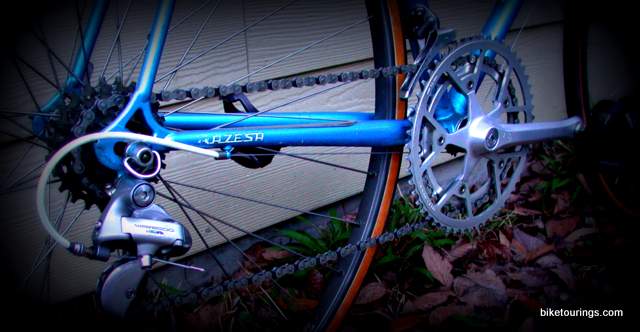 Razesa with Campagnolo crank and Ultegra Derailleurs and chain. An original chain with little to no wear. A beautifully crafted classic road bike.