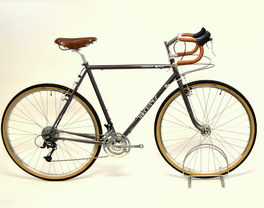 MSRP $1,600
The Campeur from Velo Orange ...."were I forced to limit myself to a single bike, this may well be the leading candidate". Quote from Adventure Cyclist July 2013. Velo Orange now offers the Campeur as a complete bike with the frame set still available at $500.

Specs. and frame geometry details are available at their site. Click on the photo for more information at the ever popular Velo Orange blog.
MSRP $5,735.00
Darren Alf of Bicycle Touring Pro is really enjoying the travel abilities of this astoundingly well made bike from Co-Motion. Difference between Darren's bike and this one is the Rohloff 14 speed internally geared and belt driven rear hub. Available with the co pilot travel case, visit the Co-Motion site for more information by clicking on photo provided.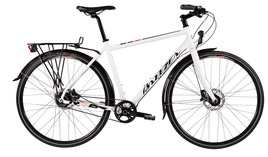 MSRP $2099.00
Of course I had to include a bike from Joe Breezer who kicked off mountain bike builds in 1977 and continues to contribute innovative ideas with cutting edge technology for commuting aficionados. Breezer Beltway 11 has the Alfine hub and light sensitive generator lights to simplify commuting needs. Complete with disc brake, rear rack and fenders, it's everything you need for a top of the line commuter that can be used for touring or world bike travel. Click on photo for more information.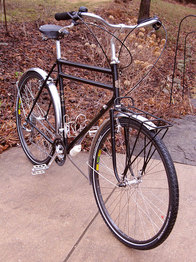 MSRP $2,300 (for non diaga tube 48cm) to $3,000
Rivendell Bombadil, what a beauty and nothing short of a work of art with classic designed lugs from top quality materials. A timeless classic built for decades of riding pleasure. This is one tough, heavy duty bike, not nearly as light weight as the Breezer Beltway 11 but that's not its' forte. If you're looking for a stout tubed mountain bike for loaded touring that bang along a rocky mountain path and take it, consider the Bombadil from Rivendell.

Specs, frame geometry and pricing available at their wonderful blog and site by clicking on photo.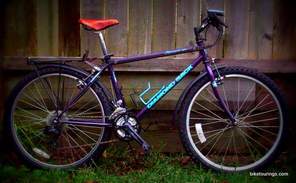 No MSRP, NICE.
This is the fun stuff, am I right?
A bike that you find on Craig's List or at a garage sale is like a treasure hunting field trip. So much fun and the sense of satisfaction not only from finding a great bargain, but more often than not these types of bikes usually need some TLC, parts replaced or servicing. Usually lots of fun to take to your LBS as a conversation piece and is a fun way to establish a relationship with your LBS.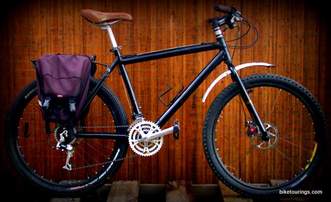 Suggested build cost $450 or less
Another fun idea, find a new frame that is inexpensive but not "cheap" to build on at your leisure. If you're an avid DIYer tinkering on bikes as a hobby you probably notice at some point you end up with quite a few extra parts, components and accessories lying around. Take inventory of those random odds and ends some time and see if you can slap together a fun ride. After all once you build something yourself it's so much fun to share your new found ideas with others. Franken bikes can be a sweet way of saying I love, too.