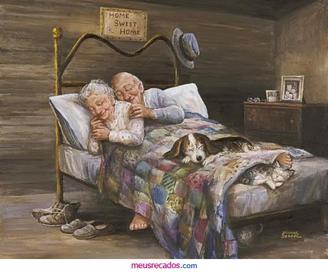 Baby, it's cold outside and as the temperature drops I can hear Ray Charles singing warm cozy songs to get me through the day.

A nice winter chill is good for my soul and Lisa notices how it cheers me up and boosts my spirits to feel the dry cool air. It's not like when I lived in Colorado choosing to bicycle commute because it just made good practical sense. What with snow plows often times plowing the wrong side of the road thereby burying the driveway entrance in four to five feet of solid ice and snow. One time it was so cold (several degrees below zero) when I drove my car home from work, got out and shut the door and the windshield cracked. Yikes! It wasn't a hard decision to commute by bike after that. Not only did I save money on gas and other auto maintenance expenses, I didn't have to deal with costly repairs caused by such extreme cold.

Nowadays, bicycle commuting is easy. Here on the Texas gulf coast winter is a welcomed diversion from hot, humid, mosquito infested summers. This winter there has been plenty of rain and with the lack of bike lanes it means that the side street dirt paths that the locals have carved out will be slick with plenty of puddles.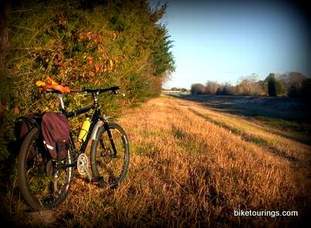 Today's priority is adding a front fender to the "Rigamaroll". Affectionately named so as it's a piecer built from some new old stock components and added to over the past eighteen months or so as a suitable commuter bike for this area's terrain. Pot holes, old streets, brick, cobble stone paths and the aforementioned street side pathways call for a solid "all rounder" with Mavic 26" disc wheelset I'm not concerned about having to true its' wheels very often. I had considered a fat bike but felt it was a bit redundant and simply unnecessary as I can ride pretty well over beach sand with the Rigamaroll's 2.35" tires. Anyhow, back to the fender. I had an old aluminum full front fender pulled from a junker with a bent frame. Due to the rigidity of the fender material it wasn't necessary to install a full front fender and due to the suspension corrected length of the Kona Project 2 fork installation would have required purchasing or making an adapter so that an equal distance between the tire and fender could be established. Totally unnecessary for this so I simply cut it down, screwed it on and oala! It looks pretty nice if I do say so myself, even if the pseudo "hammered finish" gives the appearance of a garbage can lid. It does the job and didn't cost me a penny, which is always good for me.
Now that I hear police have been sighting bike commuters for not using a front light, that's next on the list as winter brings longer nights. Since my birthday is this week, think I will wait as I know what the girls are getting me for my bicycle commuting lighting needs. Hoping it's the Cygolite 300 as I shared a link with Lisa while they were on sale, now there's only four left if anyone's interested. It's an excellent front bicycle light for my bike commuting needs and for bicycle touring it can be recharged via most solar USB chargers. Good Stuff.