Lots of bikes passed through the Bike Tourings' workshop this year. Friends who (in one form or another) crashed their bikes pretty hard required cold setting of frames, handle bars and derailleur hangers. It was a fun, busy year and looking back we certainly got through some challenging times. It's a good time of year to take stock and reflect on the things we are grateful for, even if it's a reminder to do so more often.
Some of the bikes here proved to be very challenging, each with its own unique scenario, for example completely stripping the rusted and corroded copper and paint from the poor old Puch Bergmeister. Trying to get a a brushed and polished steel frame clear coated to prevent rusting proved to be a chore. Bent fork and steer tube wow, looking back I can hardly believe that worked out so well. Notice the raked out fork, beautiful for a touring bike wheel base, even if it is a bit silly.
Lost but not forgotten vintage Motobecane Prestige left at our property in Colorado for several years with original roller generator and spoke lock, another one of a kind find that while I had listed it for sale I hoped it wouldn't sell. I enjoy the silly thing not only for it's unique steel lugged classic design with unique Sachs Huret components and steel rack, fender accessories but also the silly integrated chain guard on the crankset that permits me to ride it with any work pants and not tear up the pant leg or cover with grease stains. A true commuter's bike with roller generator lights works very well with Scwalbe Marathon tires. Chrome rear rack and even has anti theft spoke lock, tiny braze ons for routing the light wires from generator to lights, very well thought out design for bicycle commuting and touring. Even with the 58cm frame size being a bit tall for me, I still enjoy it.
Each bike shown here with exception of Razesa and the Diamond Back were in such a state of disrepair that our local bike shops either wouldn't want to mess with having to come up with creative solutions for the repairs and upgrades or they would have charged a huge sum in repair cost. That having been said these bikes serve as analogies of having been beaten down and here they are back on the road, looking good as dependable, safe, enjoyable rides. A reminder that patience with ourselves and hard work are worth the effort and though I cussed quite a bit through some of the painstaking efforts and mistakes, I am grateful for these simple things in life. Here's a
link to Vimeo video
that lends a bit of a sentimental touch to refurbishing vintage bikes. Reminds me that Lisa suggests I get before and after photos of these projects. Guess I haven't figured that out, not that it's necessary. At least I had the where with all to thank her for putting up with my grumbling efforts. Enjoy.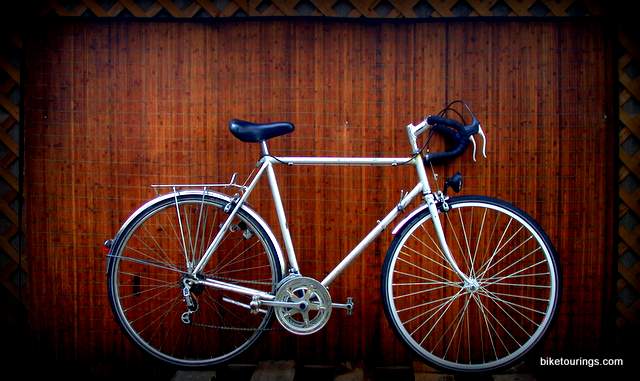 Motobecane Prestige, original roller generator lights, chrome fenders, chrome steel rear rack, spoke lock, Sachs Huret shifters and derailleurs, 700c wheels and Schwalbe Marathon tires. New stem, bar tape, chainguard crankset and sealed cartridge bottom bracket.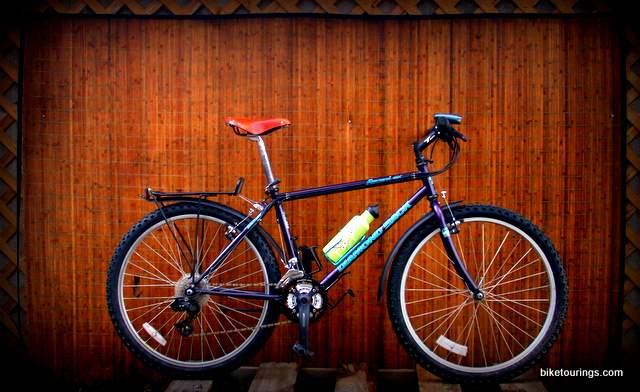 Diamond Back Ascent EX with three water bottle frame holders, rear rack, front and rear fenders, Brooks B 17 saddle. Vintage mountain bike for bicycle touring or trekking.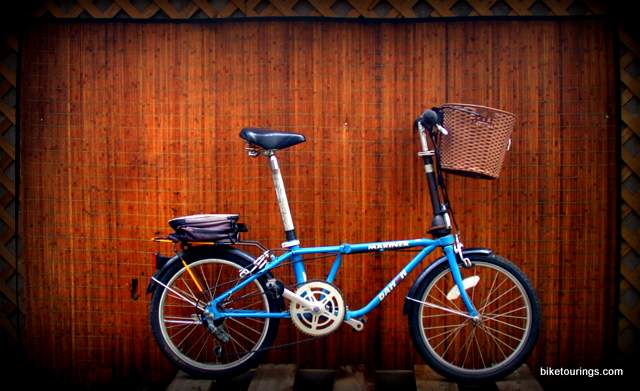 '98 Dahon Mariner 5 speed folding bike with Sunlite Rattan basket. Found this at a used marine supply store rusted solid. I have been criticized for the frame needing a good polishing. I think it gives it character.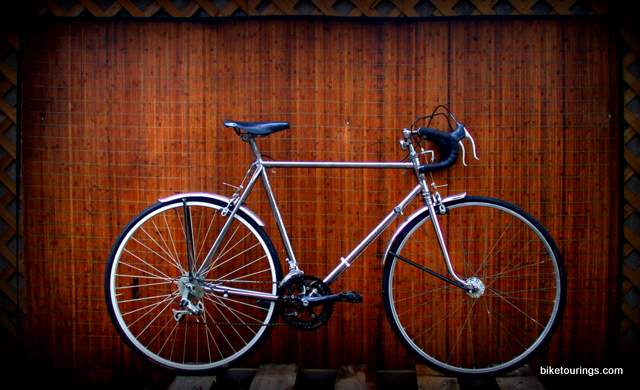 Vintage Puch Bergmeister, 56cm, brushed and polished steel lugged frame, chrome fenders and stem bell. Upgraded to 14 speed with sealed cartridge bottom bracket and down tube shifters with frame cable stop. A bike that was headed to the scrap metal yard.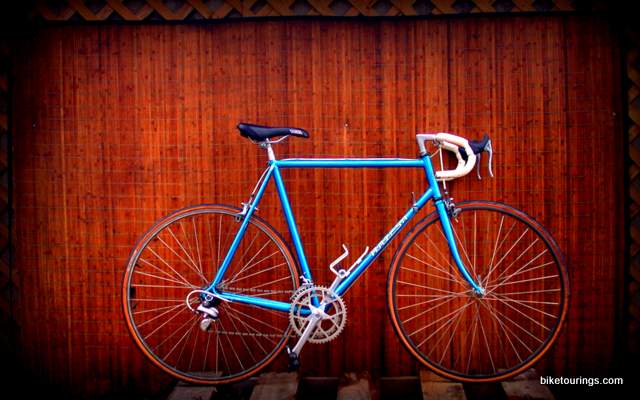 Razesa 59cm steel lugged frame, Campagnolo crankset, Nitto stem and handlebars, Vintage Ultegra 600 components.