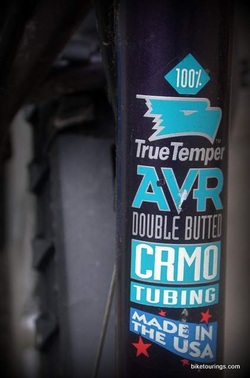 Annoyed is one thing, anger is another, rage is simply lost, so a good old fashioned rant here is called for as I let go of a '93 Scott Adventure Peak vintage mountain bike.

If there is one thing all bike folks agree with it's that bicycle thieves deserve an ass kicking. Some bike shop owners have made it a mission to help retrieve lost or stolen bicycles and who could blame? It's less about being a hero and more of personal retribution for healing a sense of having been wronged. It always hurts when we feel betrayed or blatantly disrespected whether it's by someone close to us or a complete stranger.

With a complete stranger forgiveness is less likely to occur as "it's not personal". Well shit, if it isn't personal then a good thumping on a bike thief isn't personal either. So, when I loaned this bike out for a homeless eighteen year old girl to ride to work as she was a friend of an employee at the time and this particular bike was stolen I was indeed angry. Not only about her blatant irresponsible behavior of leaving the bike unattended outside of a McDonald's unlocked for several hours on a Friday night, but that she had some stupidly absurd comments in her defense. For example "it's good for the environment that the bike is out there". Bull shit, I have no idea what the hell that was supposed to mean so upon realizing how delusional she was I kicked her and the employee off the property.

At least I had the where with all to loan out the least expensive bike from the herd, in fact when selecting a bike for our Arizona vacation I wouldn't have minded so much if it had fallen off the back of a pretty jicky rear car carrier. I chose this old Scott mountain bike to bungee on to the cheap and flimsy bike carrier. So, no worries , just pissed off and isn't it better to be pissed off than pissed on? I suppose, thing is for folks who know me and have an idea of the type of substantial loss experienced when I owned my bike shop and it was robbed, certain things can trigger my anger. Not uncontrollable rage, but not simply annoyed, I suppose it is anger. So, why dwell on it?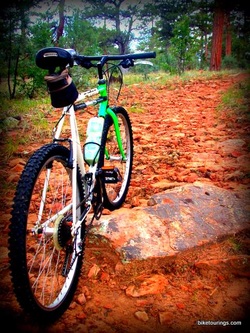 I'm sure whoever stole that bike is going to have a rocky way ahead of them, that seems to be the part of karma we put to work for ourselves when we feel wronged or slighted. It' on them is probably more accurate as they are responsible for their own behavior. If you're a kind person in this life, if someone has ever described you as a loving, kind person then know you will never have to worry about "being wrong" and all this comes round to the idea of integrity, one of the things I appreciate most about bike folks.
Something that plays a significant role in my ability to let this go is that some people just don't have the spiritual or common sense intelligence to value something like personal integrity. For this reason I am grateful for my innate sense of right and wrong and realize I'm not as stupid as I might think for having loaned the bike out in the first place.
One thing I have come to know about myself is importance of releasing the pent of frustrations, anger or whatever inner turbulence that is best to be released in a healthy way that doesn't hurt myself or others. Hence my avid bike travels whether that be in the form of bicycle touring, commuintg or pounding out stress on the mountain bike trails. I recognize this need when I catch myself blurting out things like "crush, smash" in boisterous loud exclamations. I also start recollecting past hurts that may have little or nothing to do with what's really the cause of being angry. Like my step father trying to convince me that my dad doesn't know who his father was. Hmm, ya like an inglorious bastard and mother fucker "I want my scalps!"
Ya, that feels better. Now, understand that about a year ago someone broke into our back yard and stole our girls two folding bikes off our back porch while we were out of town and the entire yard is fenced and locked. So, shame me once, twice, third time, oh what's the saying? At times like these who gives a shit, not me.
Links Provided Here for Information on Bike Theft Prevention, Recovery and places to register your bike.
Bicycle Law.com
Bike Theft Prevention
Checklist
Bike Shepherd
Bike Index






After it's all said and done, I get to reminisce over good times I was able to experience trail riding with that trusty old bike, now letting it go as the bike accompanies someone else into a self created dark abyss that bike thieves create for themselves. For them the sight looks ominously dark and that's how I say goodbye to a bicycle thief, ya chump, it's on YOU!

I don't feel the need to neither lash in nor lash out. Cheers!

P.S. I obviously didn't blog this out in a blind rage, thanks for reminding me that I don't have to be perfect!
.