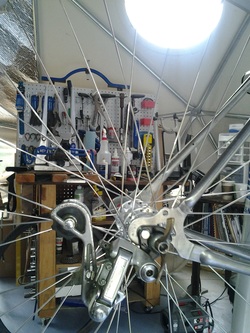 Gizmos for correcting wonky doo das.
When my wife finds there to be some mysterious issue with her bicycle this is what her report of the information sounds like.
"Honey, that doo da there seems a bit wonky but maybe that thingy there is wonky. I don't know, whatever I'm sure there's some gizmo for correcting whatever doo da is making it feel wonky,"
The best part of this seemingly gibberish babble is that she's right!
Yep, we love her so and she loves her bike.